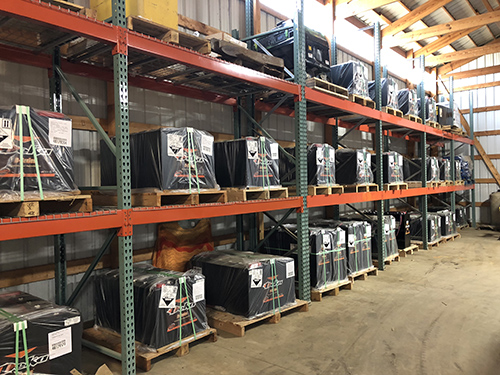 Patrick K. Remis, the founder of Remis Power Systems Inc., got his start in the power industry back in 1972, while he was servicing forklift batteries and chargers for two manufacturers. In 1980, Patrick and a business partner started Reliance Battery Systems Inc. Immediately successful, the company's phenomenal growth brought in more than $1 million during just its third year in business.
In 1991, the business partners went their separate ways and the "Reliance Battery" trademark was sold. Maintaining his interest in the power industry, Patrick changed the corporate name to Remis Battery Systems Inc. and continued to build upon earlier successes. He retained the Deka brand of batteries and the Hobart brand of industrial chargers to round out a reliable, industry-leading inventory.
Today, the company does business as Remis Power Systems Inc. The new name reflects a focus on emerging market technologies in the industrial power sector and pays tribute to Patrick's decades of industry insight throughout Jefferson, Jefferson County, Johnson County, and Fort Atkinson, WI.
We See Things Your Way
Beyond just providing customers with the very best in industrial power system solutions, Remis Power Systems Inc., also sets itself apart in the high-end customer service it has become known for. We take the time to get to know our customers and their needs, so we can meet and exceed their highest expectations. We can even train customer personnel in proper battery charging, care, and maintenance!
Industry-Leading Products
Our company is borne with a focus on being the best. For us, this means bringing customers the highest quality batteries and battery chargers. Remis Power Systems Inc. is an industry-leading supplier of:
Three Convenient Locations
Headquartered in Onalaska, WI, we proudly operate three convenient locations for our customers. Visit us at Onalaska or at either of our two branch locations in Jefferson or Kaukauna, WI. No matter which location you visit, we'll be equipped to address all of your industrial power needs.
To get the products and services you need, which include Columbia ParCar parts, provided by a company with decades of leadership in the industrial power sector, contact us at 608-781-7144 or toll-free at 888-737-3647.